Online Advertising
$660 setup
$300 per month management
Adspend is extra, cost depends on keyword price
(Facebook, Google, Bing)
Pay Per Click Advertising
For businesses with small campaigns
The Setup includes:
Keyword Research
Competitor Keyword Analysis
Campaign Creation including Settings, Ad Groups, Ad Copy and Ad Extensions
Conversion Tracking Setup
Reporting Setup
Google Analytics Setup or Analysis
What you get each month:
PPC Management and Optimisation
Comprehensive Reporting
If any design or developer work is required this will be quoted separately.
Online Marketing
Local business listings
Directory listing
Keyword Research
Competitor Analysis
Link Building
Blog Posts (from $150 per 800 word post)
Social Media
Facebook, LinkedIn, Google+
3 posts per week
Images and content to be provided
Managed WordPress Hosting
$11 per month or $120 per year
Security monitoring
Performance monitoring
Availability monitoring
Daily backups and restores
Mail spam filtering
Virtual Tours
Professional 360° photography
Virtual tour editing
Publication of the virtual tour across Google Search, Maps and My Business listing.
Embed code – you will be sent the link to the virtual tour and instructions.
Google My Business listing assistance – we help you set up and verify your business listing with Google Search and Maps so users can find you and contact you easily.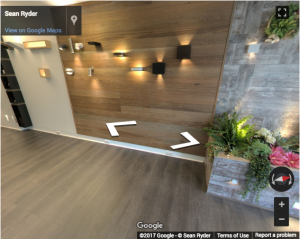 Business Essentials Support
1 hour support
Tasks Include:
Content Updates
Content Refresh
Adding Events
Updating Product List
Adding/Removing Pages
Adding/Editing Web Content/Images
Ad-hoc Web Maintenance
Email Configuration and Troubleshooting on Mobile, Laptop and Desktop
Rolls over one month
Business Growth Support
2 hour support
Tasks Include:
Content Updates
Content Refresh
Adding Events
Updating Product List
Adding/Removing Pages
Backup & Restore
Update WordPress & Plugins
Adding/Editing Web Content/Images
Ad-hoc Web Maintenance
Email Configuration and Troubleshooting on Mobile, Laptop and Desktop
Website Down/Attack/Hacked
Performance Problems
Rolls over one month
Business Premium Support
4 hours support
Tasks Include:
Content Updates
Content Refresh
Adding Events
Updating Product List
Adding/Removing Pages
Backup & Restore
Update WordPress & Plugins
Adding/editing web content/image
Ad-hoc web maintenance
Email Configuration and Troubleshooting on Mobile, Laptop and Desktop
Website down/attack/hacked
Performance problems
Monitoring
Virus Scanning
Rolls over one month