---
Create Stunning
Websites
---

---
Affordable websites that look beautiful on all devices.
---


---
Everything In
One Place
---

---
We provide solutions for all you online needs.
---


---
Drive Traffic
To Your Website
---

---
Personalised strategies to suit your goals & budget.
---


---
On-Going
Support
---

---
We offer affordable support for all your technical needs.
---

A Digital Marketing Agency with a Difference
At Grow My Business Online (GMBO) we are not your usual Digital Marketing Agency in Sydney. Not only we will build you a website, but we offer a full digital service including hosting, online marketing and social media management. We believe each business is different and succeeding online requires a personalised strategy.
Once we build your website, we will help you navigate around your new website, allowing you to make updates to your site if you wish, then when you are ready, we take things to the next level with online marketing.
We work closely with all our clients to clarify what their goals are and develop a cost effective online strategy from there. We never set and forget. Your best interest, becomes our priority!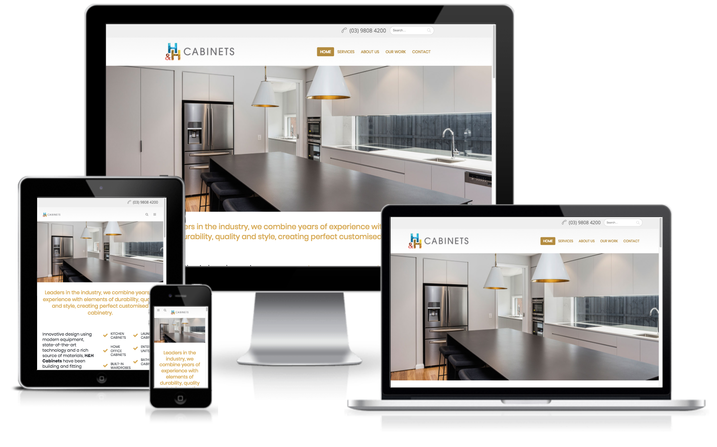 Get in Touch
We'd Love to Work With You
Digital Marketing Services
How We Help Grow Your Business Online<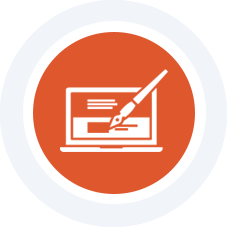 Website Design
Affordable Professional, Responsive, beautifully custom designed WordPress websites, optimised to make sales and generate enquiries.
From simple 1 page sites to more complex E-Commerce sites we have had years of experience creating beautiful websites to suit our clients needs.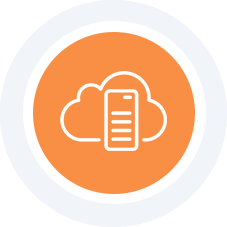 Hosting
Affordable, secure hosting on Australian server, with back-ups, monitoring and 99.99% uptime.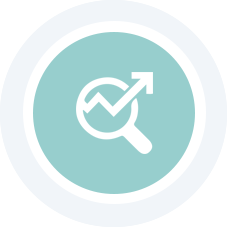 Affordable SEO
We have team of SEO Specialists that ensure your site is visible to search engines, driving targeted traffic to your site and working to build your ranking online.
We are a Results-driven SEO Company and we use many strategies to get you results, for example website adjustments, blog posts, back-linking, linking to your social media accounts to name a few.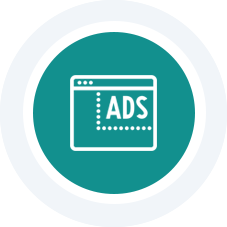 Online
Advertising
Get more immediate traffic to your site by placing ads on search listings or social media platforms using relevant keywords. Pay-per-click advertising means you pay when someone clicks on your ad. These ads direct traffic to your website or a landing page which we optimise to get visitors to take action.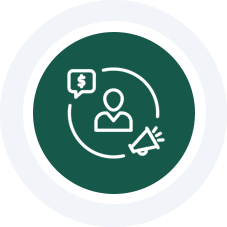 Social Media
Management
We help build your social media presence by posting relevant content to your social media pages. We research your audience and determine which platforms are the best for your business.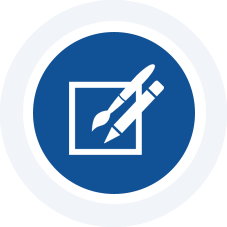 Graphic
Design
Logo design, business card design, packaging design, marketing material design and more.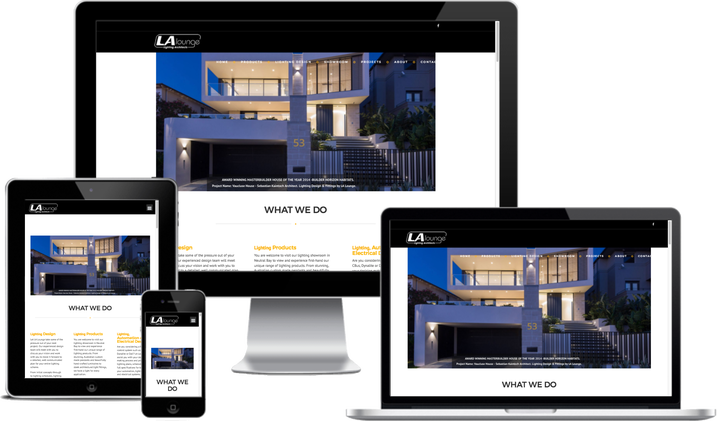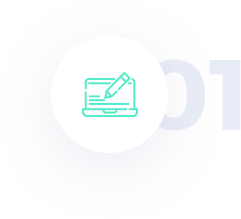 Case Study
---
— Taking Experience From Every Project
---
We have worked with LA Lounge for many years now. They first came to us to build a custom website application to allow Lighting Designers to create schedules of lighting products used. As the web has changed over the years, we decided it was time to create a modern website to showcase their stunning work and designs. We are now working with them on the SEO>
Testimonials
---
What Our Clients Think
I am so happy with our new website :) Thank you so much Zane for doing such an amazing job! This was the fastest and best website experience of my life. After well over 30 website for a number of businesses I have been involved with, it is such a pleasure to finally encounter a competent & reliable webmaster who doesn't charge the world for a good service. I am totally a raving fan, a beyond happy customer and I highly recommend anyone who needs a new website done to get in touch with Zane Ryder . Zane did a complete overhaul of our site, with literally zero input from us, within 3 weeks and at a fraction of the cost this would have normally cost us. She saved us 1000's of dollars and gave us the best website experience ever. She's simply the best!

I got a professional website done for my business and it was done in 3 weeks. Zane was very helpful, she provided a lot of guidance for my website and content for free. Zane made sure there was no spelling mistakes, Google penalties and that it is designed for my market. I am very happy with the results. I also got some Business cards designed and printed by GrowMyBusinessOnline, the card quality was fantastic and delivered quickly. Thank you Zane for all your help.

Our company had a professional website developed for our business and it was completed and went live in half the time we had expected. Not being familiar with what was required to have a website done, it was reassuring to have someone who was able to explain what was best for our specific services. As a customer I felt like I was their priority, all emails and phone calls were responded to so quickly. Throughout the process Zane was very helpful, efficient and provided a lot of guidance for our website. It felt like they were a part of our team, and I really felt they had our best interest at heart. We were extremely happy with the results. Having been with Grow My Business Online for over 5 years now, it is nice to be able to depend on them for so many different aspects of our business. We have been using them for not only our website, but hosting and all graphic design work. The quality and customer experience is great!

Every business needs a prominent digital marketing presence and having a great website that attracts business is a must. While developing a marketing plan for our company we researched some of the providers for our website rebuild. However, there's a lot of noise out there in the marketplace. And they all say that they are the best or can promise to get you results. But you can never tell just from a flashy website or an unsolicited phone call from overseas. That's when I was referred to "Grow My Business online" from a business colleague. They had highly recommended them and could speak from experience of their service. I can honestly say that the experience had exceeded expectation and we are ranking on the first page of Google for our industry keyword. If anyone in business is looking for a partner to work with to build their new website, I would say don't bother wasting your time with anyone else. Give Zane and Sean a call now and let them take care of it for you

I have used Zane several times over the years for my website and promotional material. Zane was very helpful, professional and patient. She offered many suggestions and ideas and I am very happy with the results. I was very impressed with her quick turn around for both the website and business cards & stickers I ordered. The quality was amazing and I have no problem in recommending Zane.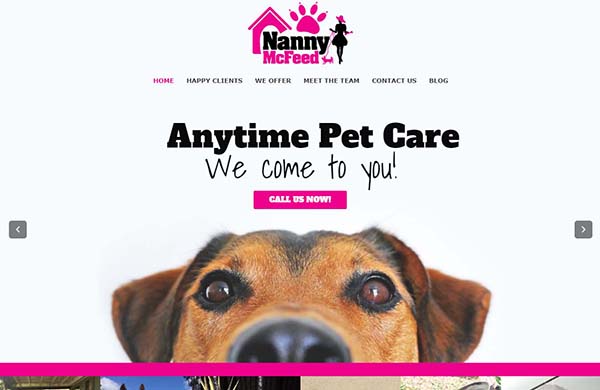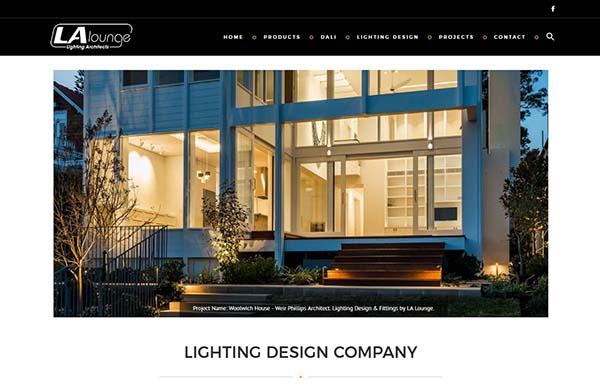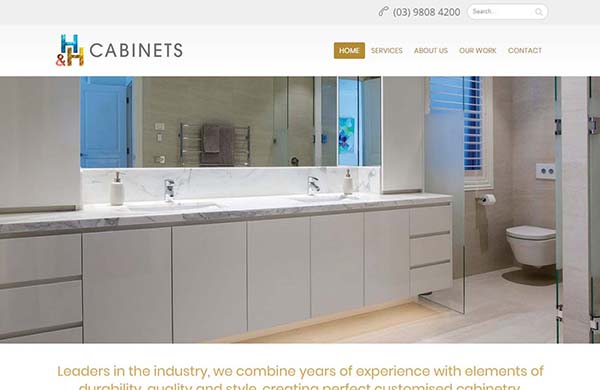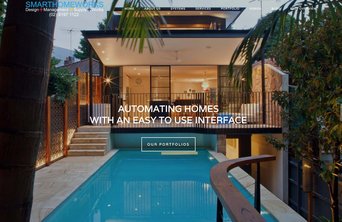 ---
---
Free Keyword Analysis
---
— Enquire to get started
---
Grow My Business Online takes pride in our high level of customer service and, thus, we endeavour to get back to you as quickly as possible with an answer to any of your questions or enquiries.
Please contact us today to learn how we can take your business to new heights. We are always happy to provide obligation-free quotes and offer in-depth explanations for any of our professional services.

---