We are the most affordable digital marketing in Sydney. We are offering the following digital marketing services for small businesses such as:
Graphic Design
PPC Campaign Management
Social Media Marketing
Content Marketing Strategy and
Web Hosting
Why Search Engine Optimisation is important?
Are you running a small business? Or perhaps you have just decided to open your own gift shop or wish to start your own professional services in Sydney? Then check out this article on why you should invest in SEO for small business, and how to take advantage of the benefits of SEO.
They say SEO is expensive, but the truth is we offer a very affordable seo service for small business in Sydney. But before the negative rumours about SEO pop-up in your mind, the following are some reasons why your small business must invest in SEO for small business.
81% of people perform some type of online research before making a large purchase or decision.
There are approximately 40K searches performed on Google every second, which is roughly 3.5 billion per day and 1.2 trillion searches per year.
You can't ignore that these huge numbers of searches on Google will eventually translate into website traffic, product engagement and conversions into sales.
If 81 percent of your local target market are looking for the type of product and service that you are offering, then neglecting SEO at the early stage of your business is a sure way to becoming the underdog of your competitor.
93% of online experiences begin with a search engine.
If you want to win that first impression from your potential target market, then investing in your website design, web structure and improving your online visibility in the Google search result is the beginning of winning that online experience of your target market.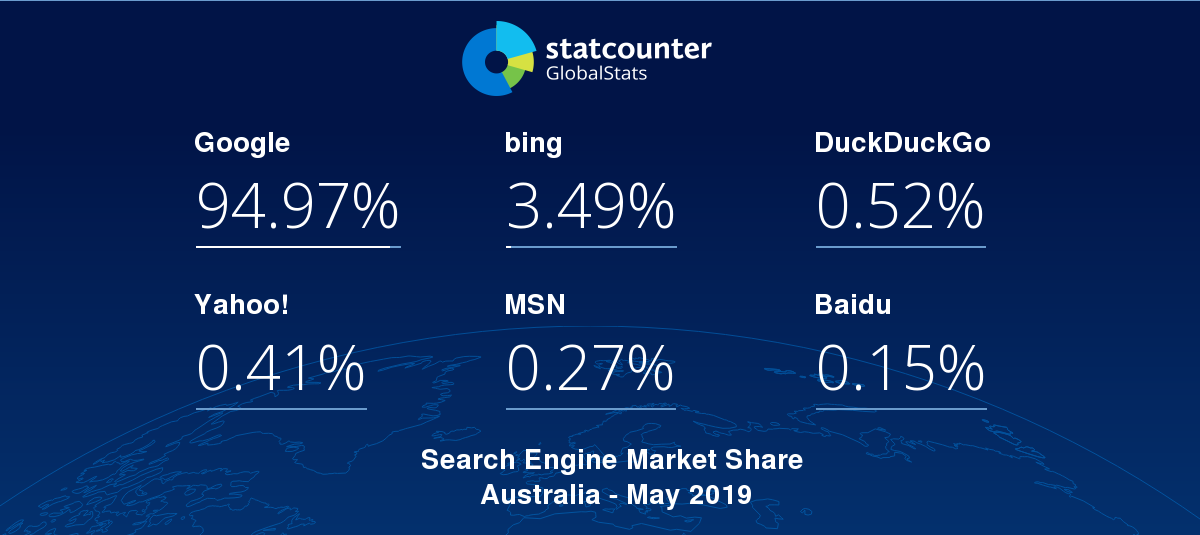 Google currently holds 94% of the total search engine market share,
So how did you find this blog post? Most probably by searching on Google. So investing in Search Engine Optimisation (SEO) means taking a part of Google's Market share. If we did not invest our time and resources in SEO, then you probably would not have heard about us and our affordable SEO for small business.
Investing in SEO is a smart long-term plan for your business growth.
61% of internet users perform research of a product online before making a purchase.
If 61% of your local target market is researching online about your business and your competitors, then how can you afford not to be seen in the top of the search results on Google?
Make SEO your primary online marketing strategy. You can contact us for a free consultation about local seo services.
88% of consumers trust online reviews as much as they trust personal recommendations.
This is one major factor of online marketing that you can not ignore. While there may be no question that you have a great product or service, if you have no online reviews then you have no way of reaching this vast amount of online consumers.
The only way for online consumers to trust your product and service is through your positive online reviews; and by being highly visible in the Google search engine results.
As a local business, you must know the importance of positive online reviews.
86% of people look up the location of a business on Google Maps.
Your business would definitely benefit from being a part of a business listing and location service supplied by Google with Google My Business. The visibility of your Google My Business Page will eventually improve as you continually invest in your website SEO.
72% of consumers who perform a local search visit a store within 8 km of their current location.
According to a survey, 82 percent of smartphone shoppers conduct a search for the search term 'near me'. So If you are investing in your website Local SEO, then your local business site will win that traffic and all the clicks from "near me" searches from your potential clients, who are searching within 8 kilometres from your business location.
The search term "Near me" is no longer just about finding a specific place. It's now about finding a specific thing, in a specific area, and in a specific period of time.
78% of location-based mobile searches result in an offline purchase.
According to Google statistics, 57% of the people who used mobile search to help them in their buying decision are likely to visit the store; and 40% are more likely to call a business. And that 51% of those conversions are more likely to make a purchase.
So if your potential customers are searching for your services on their smartphones, will they ever find you on the Google search results page? If not, then you will miss many business opportunities.
And if 40% are more likely to make a call to a business, then the result of the research which shows that inbound calls converts to 10 times more website leads is not only impressive but also requires a bold action on the part of local businesses to strive to rank in Google mobile search.
55% of marketers say blog content creation is their top inbound marketing priority.
Perhaps, you may be wondering how are we going to attract those potential customers and buyers on the web? Well, according to many marketers, it is just a matter of consistently blogging relevant and timely articles that answer your customers queries about your products and services.
But of course, SEO is not just a matter of content creation, the content is the foundation of getting traction from the search engine. Having relevant articles and blog posts on your site gives you an advantage over your competitors.
Voice Search is used by 57% of Australians.
If your business is planning on targeting the Australian local market, you really can't afford to ignore the fact that 57% of Australians are using voice search. You have probably used it yourself when searching on Google.
Voice Search is making life easier for every smartphone owner when searching on Google.
According to Comscore, 50% of all searches will be voice searches by 2020. And there was an estimated 1 Billion voice searches as of January 2018.
Are you prepared for the next wave of modern search? Position your business for the voice search now by investing in our affordable SEO for small business.
SEO Consultant for Small Business in Sydney
We at Grow My Business Online are dedicated to be of service to the business community in Australia in the areas of Website Design, Social Media Marketing, PPC and Search Engine Optimisation.
Grow My Business Online take pride in our high level of customer service and, thus, we endeavour to get back to you as quickly as possible with an answer to any of your questions or enquiries. Please contact us today to learn how we can take your business to new heights.