Benefits of Customer Reviews
The fact of the matter is, your company's best marketers and sales reps aren't your employees — they're your existing customers. 
Customer confidence in businesses is now dwindling. HubSpot Research discovered that customers seek for recommendations from friends and family over any type of online marketing and advertising. 
And without a trusted recommendation from friends and family, 85% of consumers trust online customer reviews much as personal recommendations. This is according to a study.
HubSpot Research as well discovered that a large percentage of consumers believed that customer reviews were either trustworthy or very trustworthy. This means that businesses with many positive reviews and product ratings had a good chance of them helping a customer make a purchase decision. 
It was also discovered on a separate study that positive customer reviews make customers trust a business. On the other hand, 57 percent of customers visit a company's website after reading positive reviews. 19 percent will visit the business directly. 17 percent will search for additional reviews about the business.
So what is the benefit of positive customer reviews to your business? The potential customers make a purchase decision in favour of your business than your competitor. 
What percentage of customers write reviews?
The good thing is that your customers are more than happy to share their opinion regarding their experience with your business.
According to study, 70% of the customers were willing to leave reviews on the products and services that they have purchased. 
So don't be afraid by the idea of asking your customers for a favour to leave reviews. Asking your customers will help with your customer interaction. 
It will also show that your business is willing to listen to your customer and that you are willing to find a way to improve your products and services as well as your customer service. 
Do not underrate the power of local business reviews, because local business reviews are a powerful tool to boost your Search Engine ranking. Therefore, your site will become more visible on the Search Engine Results Page (SERP).
The purpose of SEO is for your organic visibility in the Search Engine.  And your customer reviews are your Trust Score in the online community. 
How do you get customer reviews?
Can you remember when was the last time you ask a customer or a client to leave reviews on your social media page or your website or Google Business page? 
We have gathered some tips on how to ask your customer to write a review of your product or services without being forceful.
Identify the right moments to ask
Choose a method that best works for you
Make it easy for them to leave a review
Tip#1 – Identify the right moments to ask
Make sure you are asking customer reviews at the right moment in their journey with your business to get optimal results. 
If you will ask for a review at the wrong time, it could result in a customer leaving a negative review that hundreds of more people read online. 
Here is a suggestion from Hubspot
Ask for customer reviews at strategic moments along the customer journey, like:
After they experience or demonstrate success with your product or service
When they re-purchase or re-order
After they tag your brand in a post on social media
If they are spending time on your website browsing other products or services
If they refer another customer to you
After a project is completed and the client has personally expressed his satisfaction
These are just a few examples of signs that your customer is satisfied enough that they would leave a positive review of your business.
Tip# 2 – Choose a method that best works for you and your clients
Every type of business has a unique way of interacting with their clients. For example, eCommerce business usually asks for customer reviews through their mobile applications. Some ask for reviews through email or through their social media accounts. 
However, Google reviews are one of the best social networks to ask your client to leave reviews. It is because more positive reviews in your Google My Business page will help boost your ranking in the Google Search as well. 
First, we would suggest that you send your customers to your Google My Business review page. You can do that by giving them the link to your business page. If you have more positive reviews on Google, your business will show up on Google Pack or in Google Maps.
To share your Google My Business page link – 
Go to https://www.google.com.au/maps/ and then search for your business. 
Once you find it, click "Share" then copy the link. Then send the link to your client through email, private message or SMS. Make sure to include a personalised message asking your client to leave their feedback.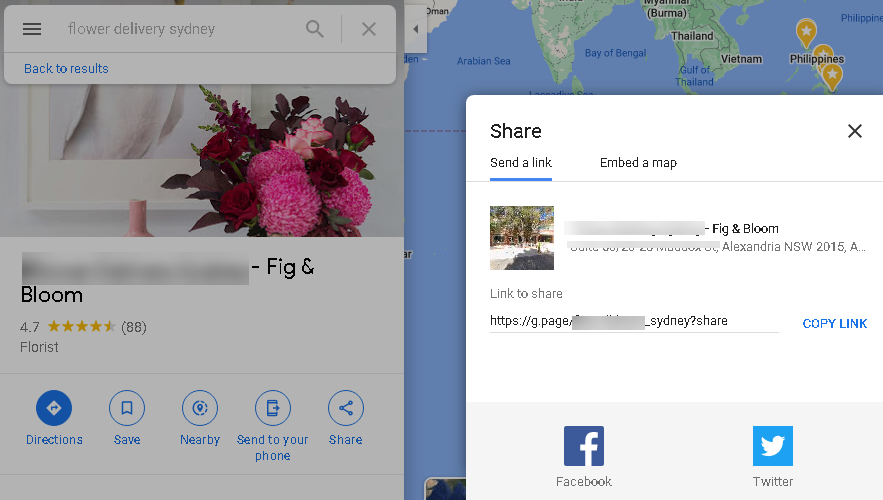 Second, you can ask them to leave reviews on your social network accounts such as Facebook or Twitter. If most of your clients are on Facebook, then you need to enhance your Facebook Page reviews. 
Login to your Facebook Page, then click "Reviews". In the address bar copy the URL  and share or send it to your customer through email, SMS or direct message on Facebook.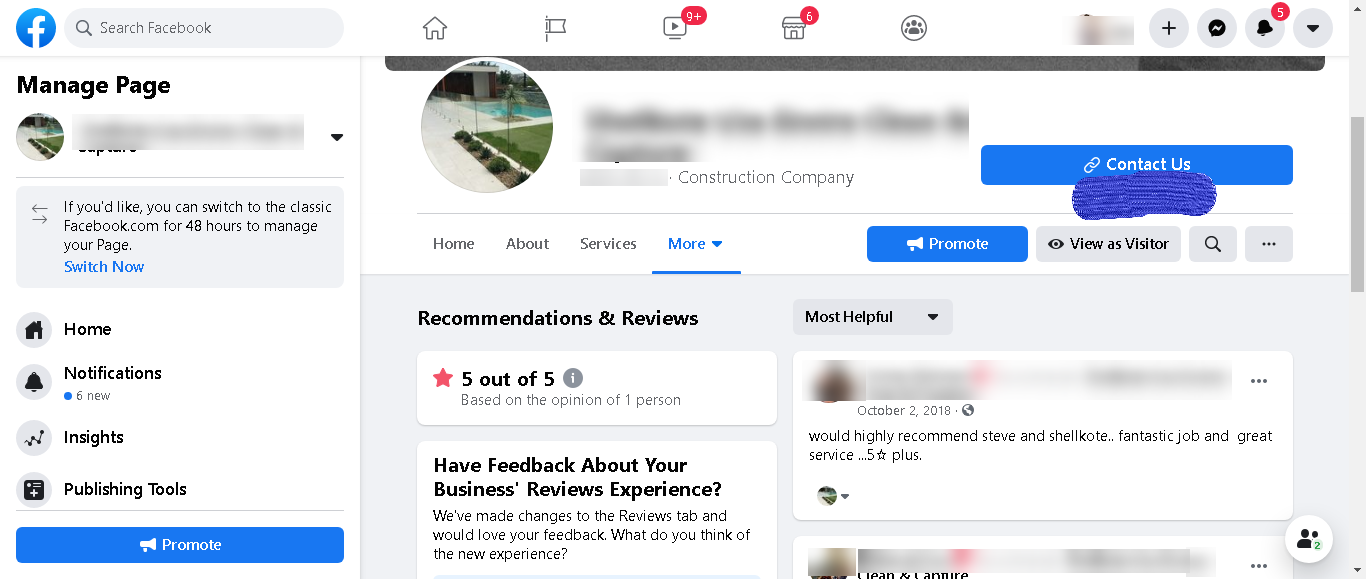 The Right Way to Handle Negative Customer Reviews
Here is a suggestion from AquaMagazine on how to handle the negative customer reviews your business received from unsatisfied clients. 
5 Ways to Handle Negative Customer Reviews
Don't ignore bad reviews – A negative customer review means you have an unhappy customer and a good business will want to try to make things right. How or if you respond shows other potential customers how you'll work with them too.
Don't respond immediately – It's tempting to reply right away to a negative review. But before you respond, take time to really look at things from the consumer's perspective. Think about it for a while and be sure to cool off. A rash or unprofessional response will only hurt your business.
Keep your reply short, simple, and professional – Empathize with the consumer's experience and ask them to contact you so that you can help make things right. Nothing else is needed and you've just scored major points with anyone else reading through your business reviews.
Don't respond more than once – Don't get into a back and forth argument with a consumer online. It's not productive and only reflects poorly on you.
Encourage more positive reviews – Ask your other customers in-person to review your business online. Don't be pushy or annoying, but a couple of negative business reviews don't look that bad when they're outweighed with a lot of positive reviews.
Other Resources: