What is a Google My Business Listing
Google My Business is a free and easy-to-use tool for businesses and organisations to manage their online presence across Google, including Search and Maps. To help customers find your business, and to tell them your story, you can verify your business and edit your business information.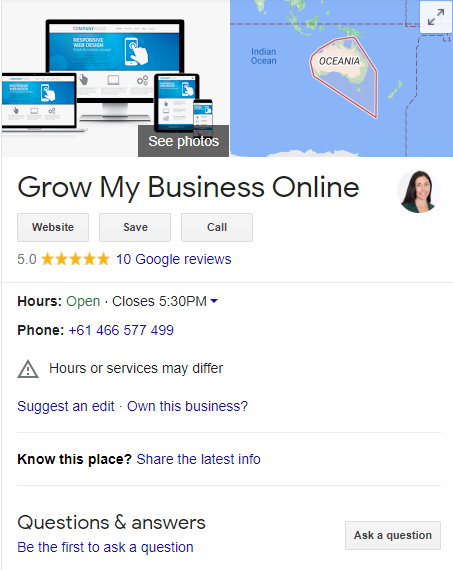 Benefits of Google My Business
A Google My Business listing is free, and allows users to list their business and its details such as address, telephone number, opening hours, photos, reviews, logo, business description and products.
When using a mobile device, the Google My Business listing will appear at the above organic search results (but below the ads). On the desktop, it's displayed on the right-hand side of the search results.
Google likes businesses that provide clear signals to the search engine on what it does and what it is selling. Through optimising your listing, you are able to showcase your organisation and provide data for Google. The better understood your business is by Google, the more trust it will have in you, therefore helping you to be more visible in search results.
There's no question about it: optimising your Google My Business listing is crucial if you want to improve visibility in the local search results.
Manage your information
Manage the information that Google users find when they search for your business or the products and services you offer. When people find your business on Google Maps and Search, they can find information like your hours, website, and street address.
Interact with customers
You can read and respond to reviews from your customers. Post photos that show off what you do. Businesses that add photos to their Business Profiles receive 42% more requests for directions on Google Maps, and 35% more clicks through to their websites than businesses that don't.
Understand & expand your presence
Find insights to learn how customers search for your business, and where they come from. You can also find information like how many people call your business directly from the phone number displayed on local search results in Search and Maps. To spread the word about what you offer, you can create and track the performance of Smart campaigns.

How to create a Google My Business listing
Step 1: Log into the Google Account you want associated with your business (or create a Google Account if you don't already have one).
Step 2: Go to google.com/business and select "Start now" in the top right-hand corner.
Step 3: Enter your business name.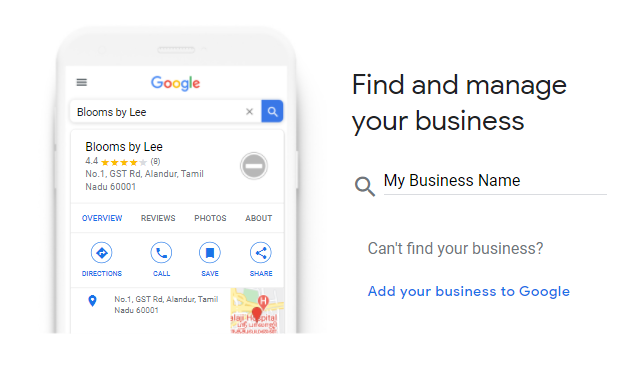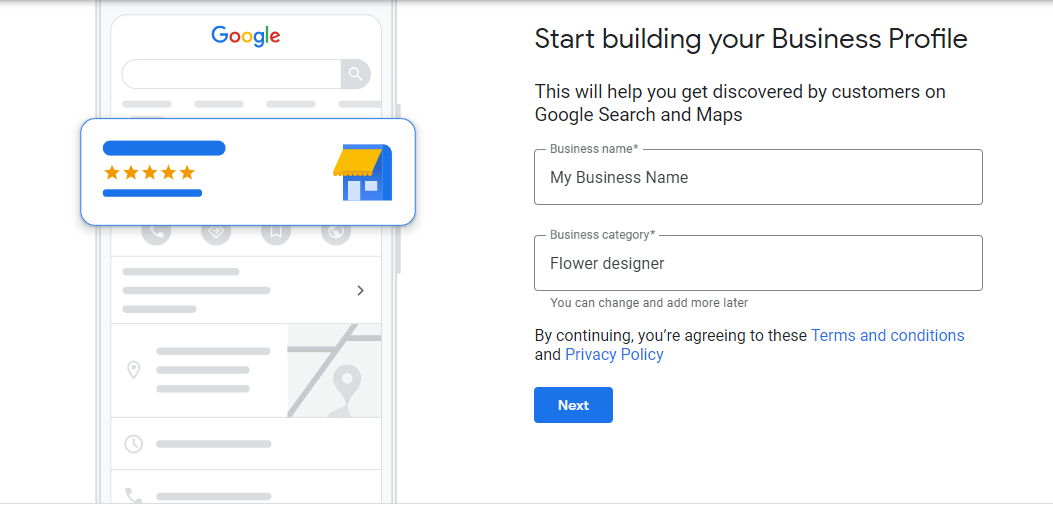 Step 4: Enter your business address.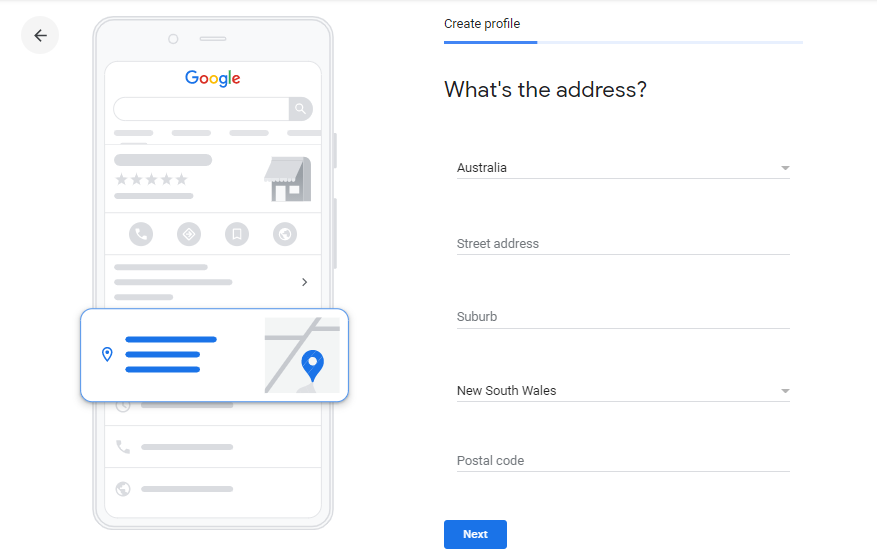 Step 5: If you go to your customers' locations, rather than having them come to you, check the box "I deliver goods and services to my customers." And if you work out of your house or another address you don't want publicly shown, Check "Hide my address (it's not a store) Only show region." Finally, select your Delivery area.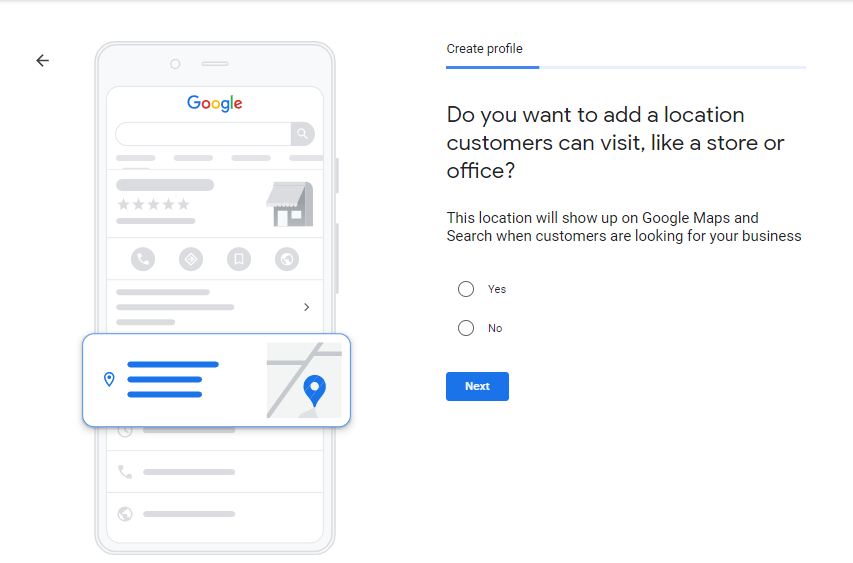 Step 6: Choose your business category. Try to choose the most accurate category possible — you're essentially telling Google which type of customers should see your business listing.
Step 7: Add your business phone number or website.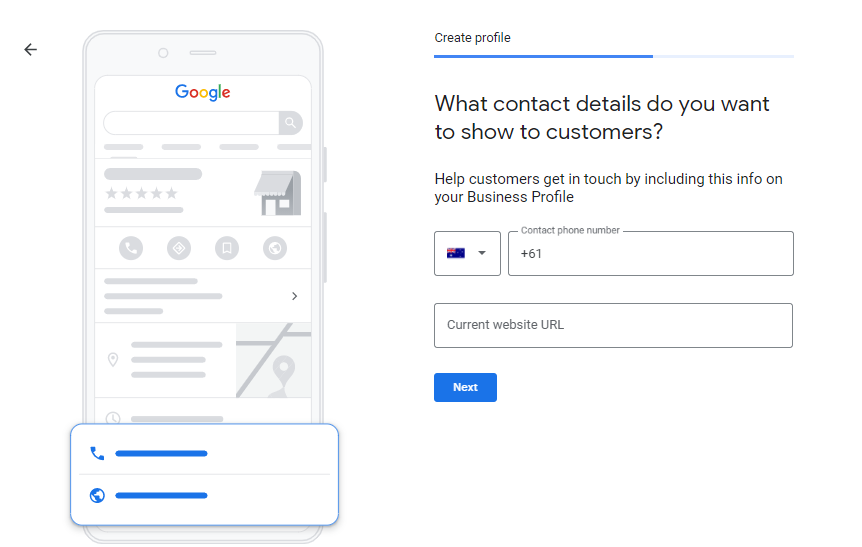 Step 8: Choose a verification option. If you're not ready to verify your business yet, click "Try a different method" → "Later."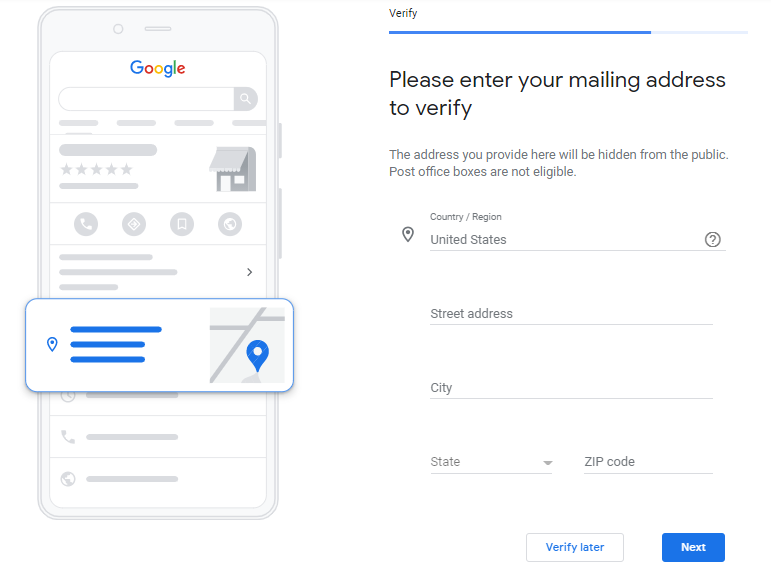 Step 9: Add business hours, description, and store photos